Restorative Yoga And Sound Bath
Saturday May 19th 2-4pm price £25
Join Helen and Jo for a deeply relaxing afternoon of WOW ! Looking after the body and mind with Gentle Hatha yoga, then Blasting those cells and old patterns clean with a gong journey. For all levels, beginner to initiate, all welcome.
Limited tickets, reserve your place now
Our bodies are AMAZING, but do we always feel this way about them?
Does your belly bother you?
Are you bummed out by your butt?
Maybe lines have appeared on your face that didn't used to be there.
Whatever is lowering your self-esteem, this workshop offers easy-to-adopt self-care rituals, nutritional advice and healthy hacks to help you accept and love your body for where it is right now.
If you can accept, you can move on and enjoy today, right?
Using a combination of nutritional advice from Nutritional Therapist Milda Zolubaite and easy to follow yoga from yoga teacher, Emma Hughes, this workshop is for anyone that is ready to kick into touch any self-limiting beliefs and learn how to embrace a healthy self-image.
In this workshop you will:
– Learn to reconnect to your body, wherever it is today, through movement and meditation
– Discover how nutrition and daily habits can boost your body confidence
– Explore simple self-care hacks to reach body positivity
This workshop is for ladies of all ages, shapes and sizes.
No experience of yoga is necessary.
Mats are provided and refreshments will be available.
The Early Bird £25 is available until the 7th of May, £30 after.
To book, head to
https://www.eventbrite.co.uk/e/boost-your-body-confidence-nutrition-and-yoga-workshop-tickets-45521747773
Milda Zolubaite helps women overcome Emotional Eating, 'bad' relationship with food and their bodies, using the power of nutritional coaching. She uses her personal and professional experience and knowledge to help women create happier, healthier and more connected lives.
To find out more, head to Milda's page https://www.nutritionpath.co.uk/
'Thank you for your helpful insights and warm support Milda, I can honestly say that you have changed my life. I am feeling my healthiest, strongest and most confident than I have in years and it's all thanks to you!'
~ Andrea
Emma lives, breathes and sleeps yoga. Having practiced yoga for some 20 years, her teaching is full of enthusiasm and comes with plenty of compassion and consideration for all body types and abilities. Emma wants students to come away from her classes feeling confident: confident to face and overcome fears and confident to live the life they deserve.
Find out more about Emma https://www.facebook.com/pg/GURUwellbeing
'I spent half day yoga workshop with Emma in January. It was a lovely, chilled experience with a friendly no pressure vibe no matter your level of experience. Emma knows her onions (that's a yoga term right?) and helps with easy explanations, demonstrations and highlights the benefits they have.
Wholly looking forward to the next one and would highly recommend!'
~ Evie
Love & Boundaries – Well Heart Friday workshop 1-3 pm 4th May (cost £45)
BOOK A PLACE  (scroll down to bottom of booking page to find event)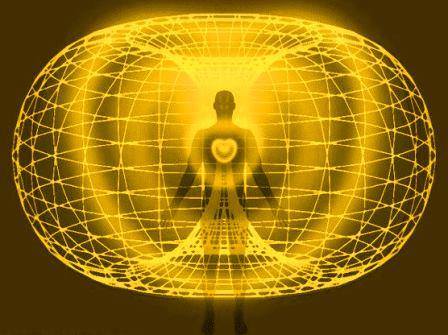 A 2hr Workshop working with the Heart Field and clearing emotional viral loops and its connection to the gut (why doesn't it feel safe to trust the heart?).
Anxiety? Sleep issues? Relationship Difficulties? Trouble communicating?dare to trust your heart ?
Using gentle Yoga, acupuncture, breathing techniques and entrainment to:
Open the meridians of the hands, arms & chest to engage the heart
Improve respiration and inspiration
Calms anxiety in the gut brain and stimulates digestion
Create healthy boundaries.
– There will be opportunity to speak and connect in a safe, supportive environment.
– A Yin Yoga practice will open and relax the Heart & Intestine Channels.
– You will receive acupuncture treatment in still, comfortable, restorative yoga positions.
What is Acupuncture?
Our bodily energy (Qi/Prana) flows around the body along pathways
called Meridian channels. These channels run through all tissues & organs in the body (This workshop will focus on Heart & Intestine Meridians and Energy).
Stress, trauma, overwork, injury, parental-conditioning and diet are common elements that can block or impair our vital flow of energy.
In acupuncture, needles are placed at specific points on the Meridians where Qi collects and disperses from. The practitioner directs the Qi to relieve stagnation (pain), invigorate weak flow of Qi and to maintain a healthy flow of vital energy all over the body.